Handcrafted Designs
Welcome to my shop!
Home of Steph's Jewelry
& Gifts!

Check out our current sale items!

Something for everyone..Check out my great variety of handmade gifts and jewelry today!

I have priced my products to be competitive and affordable.
If you would like to be added to our mailing list please visit the Contact page and send us a message telling us to include you on our mailings.
Our Most Popular Products
The hooks are made with silver or gold wire (16-20 ga). Each hook has its own  special variety of beads and charms. These make great gifts for spinners!
Handcrafted ornament hooks in a variety of sizes and colors. Great to hang ornaments for any holiday. These mini-hooks are just the size of a penny.
I love creating jewelry with a variety of silver and copper findings. Each original piece is hand designed and assembled by me.
HANDMADE JEWELRY & GIFTS AT AFFORDABLE PRICES!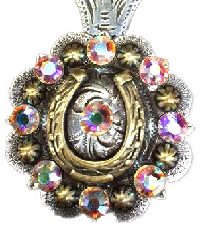 I work hard to create unique and special handmade jewelry and gifts at affordable prices.  I want everyone to enjoy the items I make as much as I do!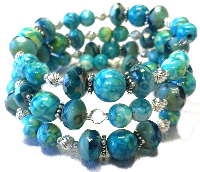 Sterling Silver & Copper Jewelry
Coasters, Potholders, & Tissue Pockets
Snowflake Ornaments
Orifice Threading Hooks
Concho Jewelry & Accessories
Ornament Hooks
And more!